About Our Practice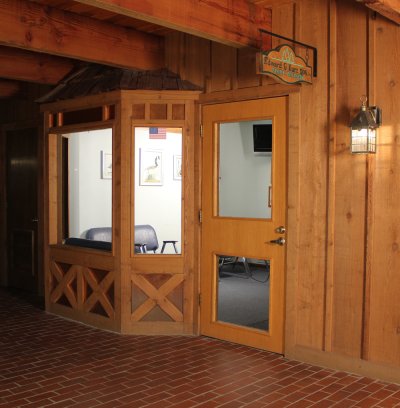 Our office in Ravenna, Ohio, seat of Portage County, provides for most of your dental needs - from cleaning, topical fluoride treatment, sealants, and tooth-colored fillings - to implants, crowns, bridges, and veneers - to periodontal treatment, root canal treatment, and TMJ therapy - to extractions and partial and full dentures. Occasionally we may refer you to a trusted dental specialist.
X rays

To assure minimum exposure, we maintain state-of-the-art equipment and use dental x rays only when they are necessary for a proper dental diagnosis.

Insurance

We are happy to cooperate with your insurance company. If you wish, we will predetermine your dental benefits before treatment to let you know exactly what your insurance will cover.


*An Important Note: When you have the opportunity to choose a dental insurance policy, be sure to select a policy which allows you the freedom to choose your dentist, rather than a policy which dictates where you must go.

Fees

Our staff sincerely tries to make arrangements that enable you to receive the dental care you need. We accept Visa, MasterCard, Discover, American Express, and Care Credit.

Emergencies

Dental emergencies during office hours can be treated the same day by phoning 330.296.3861 as soon after 8am as possible. After office hours, a patient with a dental emergency may phone Dr. Kurz at his home number: 330.297.0649.
Dr. Kurz
A long-time Portage County resident, Dr. Kurz is a graduate of James A. Garfield High School, Hiram College, and Case Western Reserve University School of Dentistry. He served as a dental intern at the United States Public Health Service Hospital in Fort Worth, Texas, and completed tours of duty with the United States Public Health Service on the Rosebud Sioux Reservation in South Dakota and on the Navajo Reservation in Fort Wingate, New Mexico. He then returned to Ohio and established his dental practice in Ravenna.
To assure you of the most advanced dental treatments, Dr. Kurz attends many continuing dental education courses and seminars. Always enthusiastic about progress in his chosen profession, he enjoys keeping current with the latest developments in dentistry.
Our Staff
Our dental assistants, hygienist, and office staff are friendly, experienced, and considerate. All of us understand that going to the dentist may not be your favorite activity, and we all do our best to make you comfortable and at ease in our office.